Westpac is known as Australia's oldest company and bank. Currently, the business is one of the four major banking organisations in Australia, being also one of the largest banks in New Zealand. Learn more about working at Westpac below.
Read more: ISS Facility Services Jobs hires cleaners, maintenance and security personnel in Australia: apply today!
Westpac presents a wide range of consumer, institutional, and business banking, as well as wealth management services through carefully selected financial services brands and companies.
The company was created in 1817, under the name of Bank of New South Wales. It was only in the year 1982 that the company changed its name to Westpac Banking Corporation. The corporation has played an important role in the financial and social foundation of Australia for over 200 years now.
The Westpac Group's mission is Helping Australians Succeed, and that, according to the company's website, is what they do, who they are and why they go to work every day. They are proud of their history of stepping up to be first for their customers, communities and people.
Read more: Be a Vodafone team member: telecommunication leader offers over 40 job openings
For the ones that are looking forward to getting a position in the enterprise, the Westpac Group states their employees are part of a community united by a common passion – to create great futures for their customers, their communities and each other.
4 Customer-facing divisions
Consumer – responsible for sales and services to consumer customers in Australia under the brands: Westpac, Bank of Melbourne, St.George, BankSA, BT and RAMS.
Business – sales and services to micro, small and medium businesses, commercial business and Private Wealth clients in Australia under the same brands as the consumer division, plus Capital Finance. This division is also responsible for providing services for cash flow finance, automotive and equipment finance, treasury and auto finance loans and more.
Read more: Over 200 job openings at Ramsay Health Care hires, a leading healthcare provider in Australia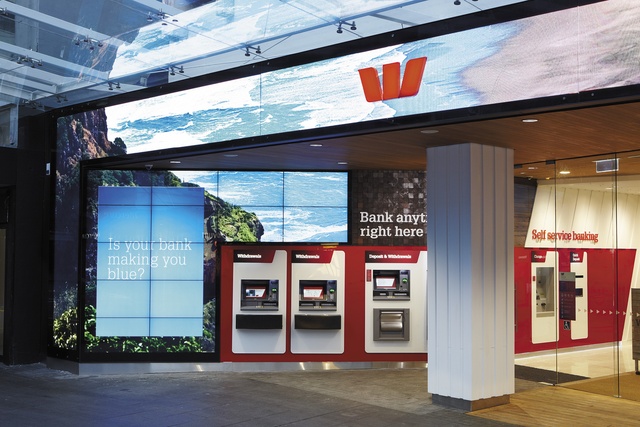 Westpac Institutional Bank (WIB) – this division delivers a wide range of financial products and services to corporate, commercial, institutional and government customers with connections to Australia and New Zealand. There are branches and subsidiaries established in Australia, New Zealand, the United Kingdom, Asia, and the US.
Westpac New Zealand – this unit is responsible for sales and services including banking, insurance, and wealth for consumer, institutional, and business customers in New Zealand, running under the Westpac New Zealand, Westpac Life and BT Funds Management (NZ) brands.
Read more: Opportunities at Goodstart Early Learning: educational centres hire educators, assistants and more
Westpac also gets involved in the communities they operate in through partnerships, workplace giving and volunteering programs. If you want to be a part of a respectable and dynamic workplace, there are over 500 job opportunities currently available for you:
Teller – Clifford Gardens
Contact Centre Consultant
Personal Banking Advisor – Geraldton
Customer Service Officer
Personal Banker – Leongatha
Westpac Bank Manager – Orange
Operations Administrator
Fraud Data Analyst
Virtual Chatbot Manager
Agri Case Manager
Team Manager EoI – Launceston
Continuous Improvement Lead
Fraud Data Analyst
Director, Ratings Agencies and Analysis
Senior Project Coordinator
Digital Production
Data Business Analyst, Next Gen
Junior M&A Lawyer, and more.
Read more: Apply to over 170 job offers at Sodexo: executive assistants, cleaners, attendants and more
To access over 500 job openings at the Westpac Group, go to au.indeed.com and search for the name of the company. Once on their page, you'll see all jobs available, as well as their locations, schedule, and application closing date. Good luck!
Source: au.indeed.com | Images: architecturenow.co.nz/ Australian Broadcasting Corporation