Founded in 1981, JD Sports Fashion is commonly more commonly known as just JD Sports. This sports-fashion retail company is based in Bury, Greater Manchester, England, and it's listed on the London Stock Exchange and is a constituent of the FTSE 250 Index. Check JD's job offers in Australia below.
Read more: Over 35 new job spots at iconic Australian company Telstra, apply now
Nowadays, JD Sports Fashion counts with over 10,000 employees, and it's considered the 'King of Trainers'. The company led by CEO Peter Cowgill has become the leading Multi-Channel Retailer of the biggest and best global Sports Fashion brands across footwear and apparel.
In the year 2017, JD Sports opened its first store in Australia and the company has since expanded to over 28 stores across NSW, VIC, QLD and WA. Today, several of these stores are in search of sales assistants, and you can see every detail of this job offer below.
The Role
As a sales assistant, you will be responsible for providing excellent customer service to build a unique and memorable JD experience. JD Sales Assistants are responsible for, however not limited to the following duties and responsibilities:
Read more: Global law firm Ashurst looks for associates, legal analysts, IT personnel and more
Assist your Department Managers and share product knowledge with customers
Assist customers with queries, processing sales, returns and gift vouchers
Escalate any customer complaints to management
Ad-hoc tasks as required and upkeep store presentation
Work under the guidance and support of your Store Manager and overall team to achieve KPI's and targets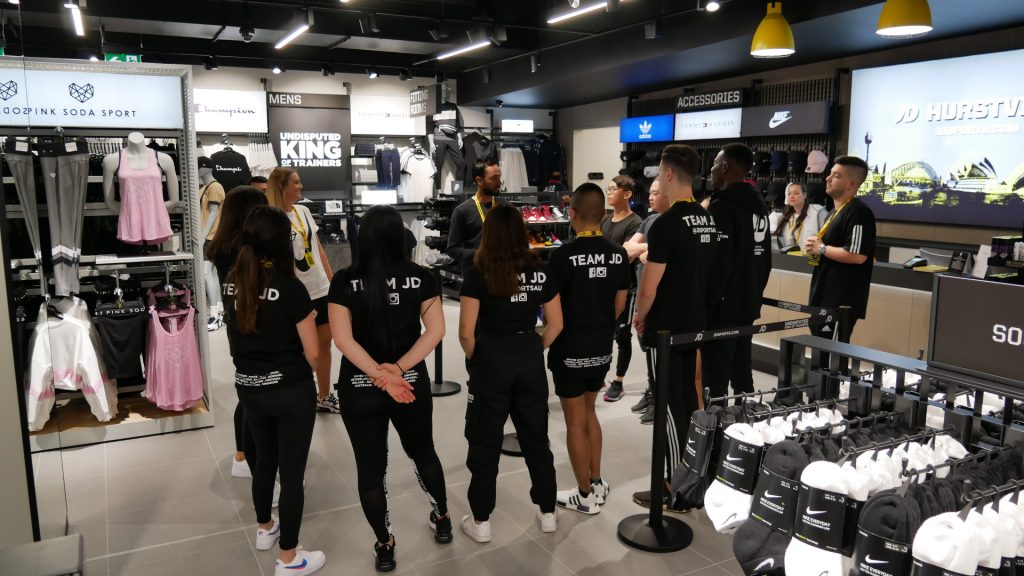 The applicant
You should have previous retail experience with a similar sports fashion retailer, and the company also states that being highly energetic people person is essential. Also, the applicant loves sports fashion brands and is passionate about sharing knowledge with customers, besides showing a sense of urgency and is results-driven and having the ability to work in a fast-paced team environment.
Sales assistants are needed in several stores across Australia, in locations such as Mount Druitt NSW, Maribyrnong VIC, Blacktown NSW, Gold Coast QLD, Maribyrnong VIC, Campbelltown NSW, Sydney NSW, Macquarie Park NSW, Melbourne VIC, Homebush NSW, and many others.
Read more: Walter and Eliza Hall Institute to hire research assistants, automation specialist and more
On the other hand, if you are looking for a job in another sector, such as management, merchandise or customer service, check out some of the offers available:
Associate Manager – Pacific Fair – Gold Coast QLD
Apparel Supervisor – Chatswood NSW
Back of House Manager – Perth WA
Department Manager – Cockburn Central WA
Senior Sales Assistant – Indooroopilly QLD
Store Manager – Fountain Gate VIC
Customer Service Representatives – Homebush NSW
Visual Merchandiser – Liverpool NSW
Footwear Supervisor – Brookvale NSW
Merchandise Assistant – Sydney NSW
Store Manager – Blacktown NSW
Department Manager – Macquarie Park NSW
Department Manager – Fountain Gate VIC
On JD Sports Fashion team, you will be part of a fun, supportive and dynamic work environment, where the people encourage success and goal achievement, not to mention working with great coworkers and some of the best sport fashion brands around.
You can find these and many other job opportunities on the job portal au.indeed.com. Make sure to send your curriculum to JD Sports Fashion and guarantee your job for the month of July. Good luck!
Read more: Top supermarket chains hiring in Australia today, apply now
Source: au.indeed.com | Images: thekickzstand.com.au/ thekickzstand.com.au