Are you looking for a job opportunity at an enthusiastic workplace, where you'll be delivering an outstanding experience to customers? If so, Chicken Treat is the place for you The Australian barbecue chicken fast food restaurant chain operates in West Australia and has over 60 new job opportunities you can apply for today.
Read more: Crew members, project manager, business analyst and more: check out the new opportunities at McDonald's
The Australian fast-food chain specializes in a menu made of – you guessed it – chicken. Also, they're social media accounts, especially Twitter, is run by one of their mascots: a friendly chicken named Betty.
Chicken Treat started out in 1976 by Managing Director Frank Romano, who's in the frontline of Western Australia's group. According to Romano, the chain aims for great customer service and high-quality meat, that is why the dishes are a "treat" to be savoured.
The very first store of the chain was opened in Midland, and it was a total success. In only 4 years, 7 other stores were inaugurated around the capital and largest city of the Australian state of Western Australia, Perth. This strategic placing was a key factor for success.
Read more: Aldi Australia to hire almost 300 new employees in the next weeks, apply now
The group had a mission to enlarge the chain of fast foods and develop the company in yet more cities. To get there, Chicken Treat launched its franchise system. Thanks to this independency, by the year of 1988, the group had 39 stores operating, while its headquarters remained in Perth.
In 2015, the food chain campaign in social media drew a lot of attention to the restaurants. They had allowed one of their chickens, Betty, to post on the company's Twitter account. By the end of the year, the brand had over 8,000 followers on the platform.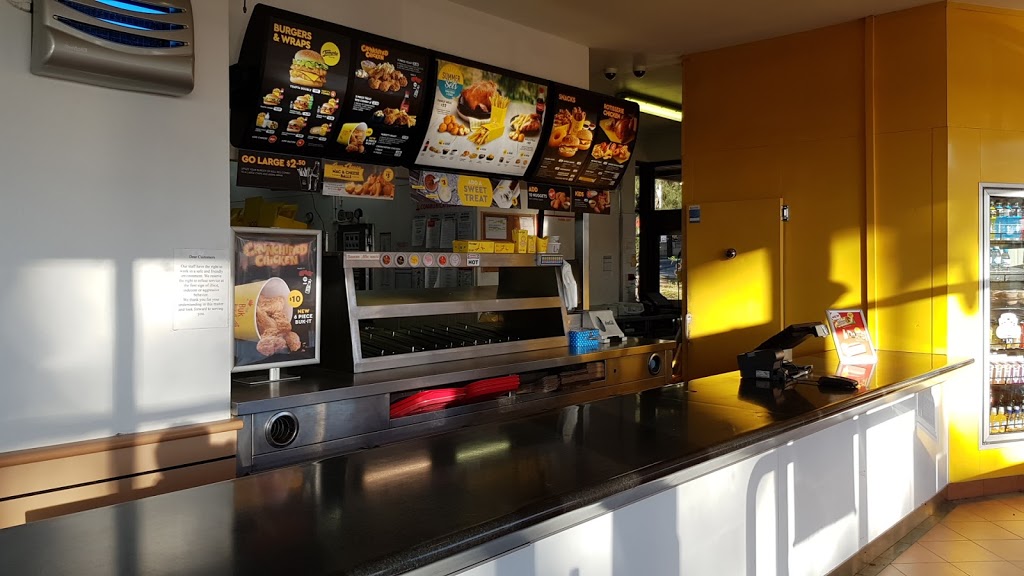 If you want to be a team member at Chicken Treat, you will have the mission to surprise and delight their customers with their famous "Hero Service", outstanding brand knowledge and contagious smiles. At Chicken Treat, the Hero Code defines employees act:
Read more: Apply today to over 50 job opportunities available at Vodafone Australia
Heroes unleash happiness
Heroes win together
Heroes believe in themselves and the cause
Heroes never give up
That being said, most of the job offers at the fast-food chain are for store team members. These people will be in direct contact with customers, and therefore need to have a set of qualities to offer the best client-focused service. These requirements are:
hero customer service skills
communication, motivation, initiative and accountability skills
enjoying teamwork
being an active listener
compliant with the Workplace Health & Safety, Food Safety
being flexible and committed
show respect, support and commitment
Read more: Over 50 job opportunities available, at Nando's restaurants, apply today
Be a Chicken Treat Team Member
If you possess some or even all of these skills, Chicken Treat is the right place for you! The chain offers both full-time and part-time jobs, so you can choose the system that works best for you. The position is available in several locations: 
Eaton WA
South Hedland WA
Port Hedland WA
Woodbridge TAS
Collie WA
Ravenswood QLD
Merredin WA
Mahomets Flats WA
Carnarvon WA, and more.
Also, if you are looking for another role, there are more positions available, whereas you'd prefer to work in the kitchen or supervising the restaurant facilities. You can find these and other opportunities at au.indeed.com:
Store Team Members – Junior Kitchen Hands
Shift Supervisor
Part-Time Assistant Manager
Restaurant Manager
Delivery Manager
Part-Time Shift Supervisor
Full-Time Restaurant Manager
Full-Time Cashier
Full-Time Assistant Manager
Kitchenhand
Cleaner
Read more: Be a team member of JD Sports Fashion: over 50 job opportunities available
Source: au.indeed.com | Images: franchisebusiness.com.au/ australia247.info