As one of the biggest providers of public services to governments in the world, the Serco Group currently employs over 50,000 people in more than 20 countries. The institution provides services of critical importance to various communities, and you can be a part of this team starting today! Check out the opportunities we have selected for you below.
Read more: Over 50 job opportunities available, at Nando's restaurants, apply today
According to the company, providing public services is not only a rewarding but also a satisfying career. To know that you make a difference in the lives of hundreds, thousands of os people is what keeps this huge team working to guarantee the safety and security of others.
Today, Serco employs more than 9,000 people across Australia, Hong Kong, New Zealand and mainland China. The organization is currently expanding its team, especially in Australia, and that's why there are over 490 job offers available today.
The company currently operates in six sectors of public service provision: Transport, Health, Justice, Defence, Immigration and Citizen Services. A key component of their corporate responsibility is their dedication to enabling the wellbeing, development and safety of the communities they operate in.
The company also states that its employees are extremely qualified and it's because of their talent and diversity that the business thrives. The company bets on a continuous challenge to ensure the diversity and inclusion are rooted in their culture and ways of working.
If you want to work in this company, you must appreciate Serco's values, which are care, trust, pride and innovation. These states shape the individual's and the company's behaviour and ensure everyone works in a commonly understood principle that can be applied across the organisation. Check out some of the offers at Serco:
Read more: Apply today to over 50 job opportunities available at Vodafone Australia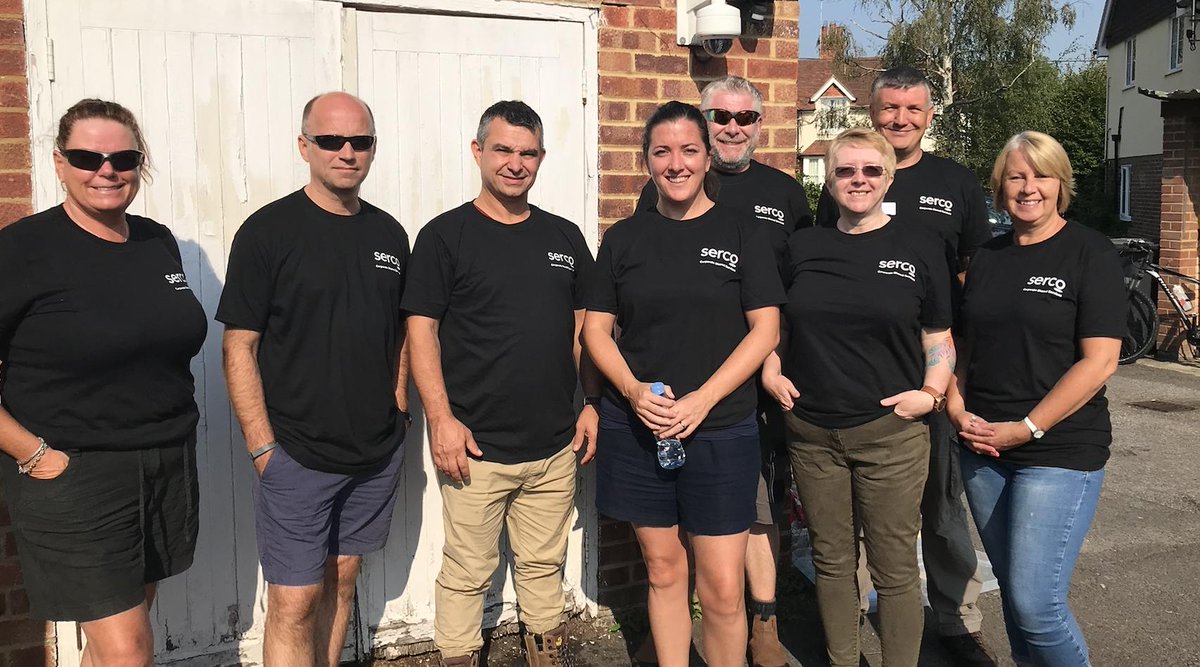 Emergency Response Team
As a Detainee Service Officer, you will focus on the detainees in the care of the institution, ensuring the safety and security of the centre on behalf of an Australian Government Department, which is a great opportunity but comes with a lot of responsibilities.
For this role, you should demonstrate the highest levels of personal integrity and ethical behaviour; possess a heightened fitness level (passing a barrier test is a pre-requisite); possess verbal and written communication skills which are clear and effective, and other skills.
Customer Service Agent
If you are looking for a home office position, this is the ideal place for you! You can work from any place in Australia if you have access to either NBN or ADSL internet service and, of course, you may also have the right to work in Australia.
In this role, you'll be taking calls from members of the public and supporting them across a broad range of queries, helping the Victorian community to remain healthy and safe. You will be well supported with training, coaching & team leader support, and knowledge documents & scripts.
Read more: Aldi Australia to hire almost 300 new employees in the next weeks, apply now
Food Service Assistant
In this role, you will be working at The Catering Service, that operates 7 days per week between 5 am and 8:30 pm. The company is searching for people who have the flexibility to work mornings, afternoons, evenings and weekends. Note that this is a physically demanding position.
As a food service assistant, you will be responsible for several tasks, including to assist with the preparation, cooking and presentation of meals; maintain the highest standards of hygiene; ensuring the quality of catering services is maintained to service delivery standards; food handling and general cleaning, amongst others.
If you want to secure your position to start working as soon as possible, check out some of the latest job offers we have sorted out for you:
Customer Contact Officer – Newborough Serco Plc – Newborough VIC
Quality Team Leader – *Remote*
Customer Administration Officer – Dandenong Serco Plc – Newborough VIC
Health Clerk – Defence – Tindal Serco Plc – Tindal Raaf NT
Call Centre Customer Service Representative Serco Group – Varsity Lakes QLD
Detainee Service Office (Permanent) YHIDC – EOI Serco Plc – Northam WA
Welfare Officer – Northam WA Serco Plc – Northam WA
Customer Contact Officer – Essendon Fields Serco Group – Essendon VIC
Health Clerk Serco Group – Sale VIC
Operations Support Officer Serco Group – Tullamarine VIC
Aboriginal correctional case officer – Clarence correctional centre Serco Group – Grafton NSW
Operations Manager (Newborough) Serco Plc – Newborough VIC
Case Planning Officer – Relocate to Grafton Serco Group – Lavadia NSW
Mobile Road Safety Camera Operator – Victoria Serco Plc – Melbourne VIC
SIMS Patrol Officer Serco Plc – Murdoch WA
Read more: Crew members, project manager, business analyst and more: check out the new opportunities at McDonald's
To access these and many other opportunities, go to au.indeed.com and search for "Serco" to access over 490 positions to which you can apply today. By clicking on the position on the left side of the web page, you will see further information including functions, requirements and salary. Good luck!
Source: au.indeed.com | Images: fmindustry.com/ Twitter