You must have heard of the Super Retail Group Ltd, one of Australia's biggest leading retailers. With a portfolio of iconic Australian brands like BCF, Rebel, Rays and Supercheap Auto, the group is currently hiring team members who love auto and performances. Check out these offers below.
Read more: Compass Group Australia searches for hospitality staff, cleaners, attendants and more
Super Retail Group, as the name says, is a group of super-passionate people who provide solutions and services, inspiring and enhancing their customers' leisure time. This mission is what drives the culture of innovation and brings their team to achieve their true potential.
According to the company's website, they don't believe in just selling a product, whereas helping the clients catch the fish they've always wanted; and that can be a great camping trip with the family, keeping fit, maintaining their classic car or winning that game.
The business is headquartered in Brisbane, and its network extends to over 630 retail stores, six distribution stations and over 11,000 team members across Australia, China and New Zealand.
Read more: Job opportunities at BIG W: team members, business analyst, manager and more
"Everything auto and much, much more!"
If you are looking for a job that unites the love for autos and a grand retail business, you've just found it! Supercheap Auto is a successful retail business specialised in automotive parts and accessories. They also stock a broad range of tools and accessories for DIY, home handyman, products for travel, outdoors, touring, garage and the shed.
By working at Supercheap Auto, you will be in contact with a product portfolio of over 10,000 different items available in store. The company ensures an extensive product range for maintenance, tools and outdoor equipment, which made the chain become an industry leader in aftermarket automotive accessories.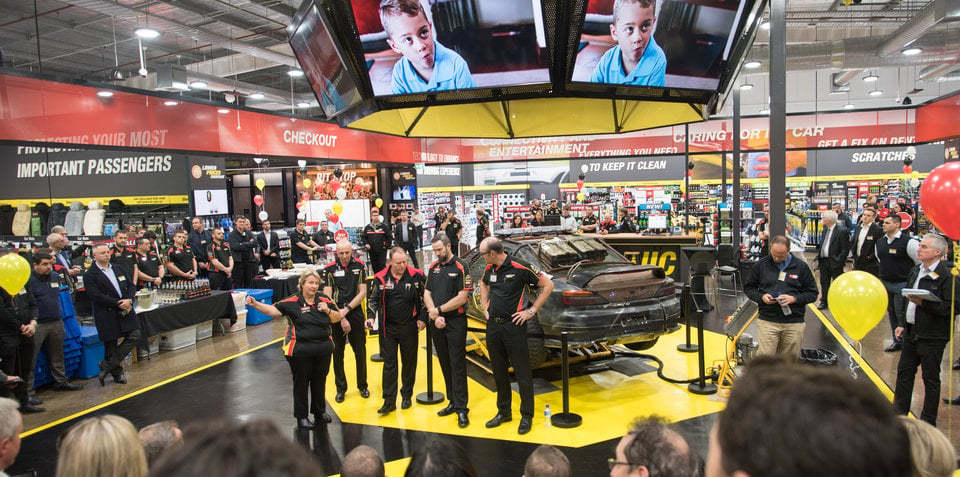 Read more: Over 180 opportunities at the National Australia Bank: apply today!
Supercheap Auto, one can find batteries, hand tools and power tools, car care, in-car stereo equipment, exterior accessories, lighting and electrical, oils, filters & additives, paint and panel, seat covers and interior, spare parts, and much more.
Want to work at this chain of stores? You can be a team member at one of the dozens of locations Supercheap Auto holds across Australia, starting this month! Here's what's waiting for you.
Retail team member at Supercheap Auto
There are over 100 fantastic opportunities for you to apply today! Supercheap offers both full-time and part-time positions, and there are casual team members posts too, in which you would mainly work on weekends.
Read more: Be a retail assistant at Aldi: more than 200 job opportunities all over Australia
For the full-time positions, the candidate must have good availability across weekdays and weekends. Another important factor will be your communication skills when serving the customers to get the most out of their leisure time.
Now, if you are asking yourself what does a typical day ate Supercheap Auto looks like, let's provide you with some insights:
team member provides an in-store experience that inspires and empowers the customers
they engage with customers by sharing their product knowledge and experience
receipting, replenishing and merchandising are also part of the tasks
along with keeping up to date with current and new products and working in a team to achieve goals and objectives together
If you want to work with this successful retail group, you can find over 100 jobs at several stores in Australia. To check all opportunities, just go to au.indeed.com and search for "Supercheap Auto" to apply and guarantee your job today. Good luck!
Read more: Bakers Delight hires sales assistant, bakers, apprentices and more: apply today!
Source: au.indeed.com | Images: CarAdvice/