Are you looking for a fun environment where you can earn some money and work with an awesome team every day? We have just the opportunity for you: over 2.000 jobs at restaurants all across Australia are available for you to apply for.
Read more: Apply today: Hungry Jack's® offers new job opportunities all over Australia
If you love a fast-paced environment where people go to have a good time, being a restaurant team member sure is one of the best jobs for you. Whether you're looking to work in the kitchen as a cook, cooking assistant or dishwasher, or being directly in touch with clients as a cashier or waiter, there are plenty of opportunities available.
Especially when it comes to fast-food restaurants, the staff must be willing to work as a team to deliver the best customer service and, of course, delicious food to the clients. Luckily, thousands of restaurants in Australia are searching for team members:
Nando's
Grill'd
The Coffee Club
Marriott International, Inc
Mad Mex
The Fish & Burger Co.
Yakimono — Lucas Restaurants
Hilton Hotels & Resorts
Dôme Coffees
Botticelli Ristorante & Bar
Three Blue Ducks

, and many more.
Read more: Be a DHL team member: international industry hires store people, representatives, operators and more
You can find a total of 2,800 jobs available in diverse restaurants across Australia today. Some locations in which you can work are Wagga Wagga NSW, Melbourne VIC, Brighton VIC, Brighton VIC, Adelaide Region SA, Canberra ACT, Sydney NSW, Perth WA, and more.
If you have what it takes to be a restaurant team member, check out some of the latest jobs published in this category: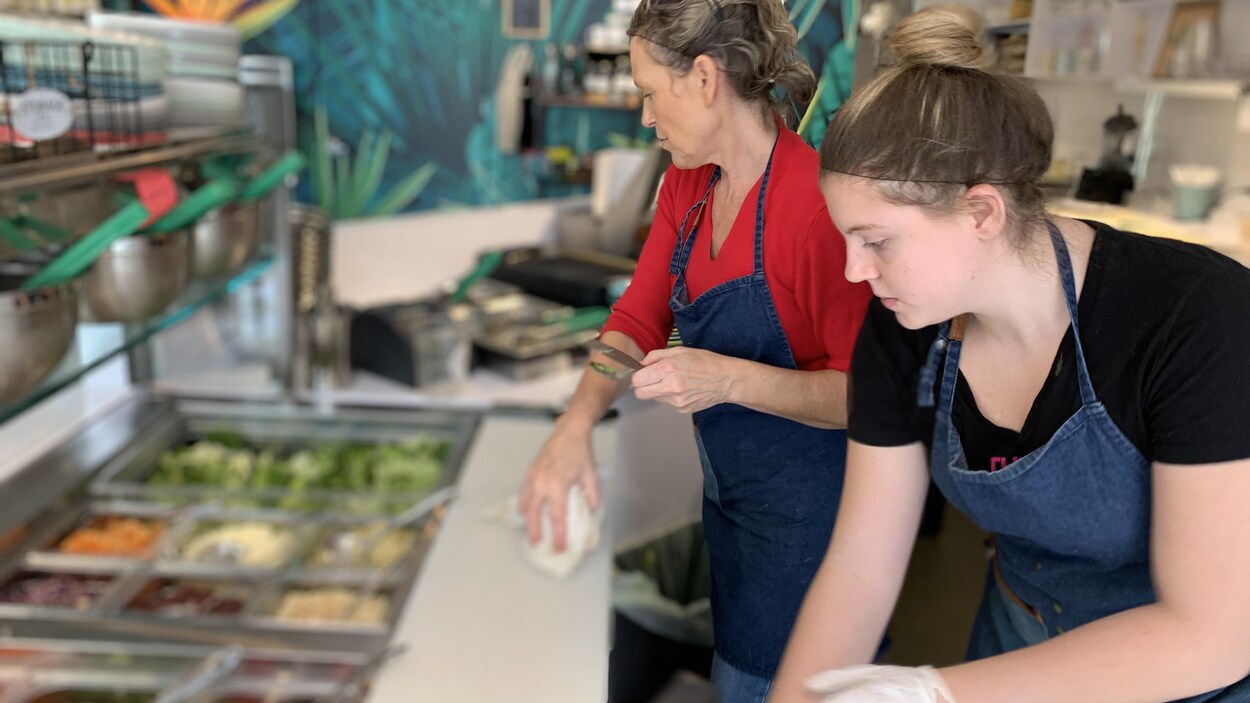 Restaurant Waiter and Waitress at Jackalope Hotels — Merricks North, VIC
When working as a waiter/waitress in the hotel's restaurant, your tasks will include but not be limited to: address customers' complaints or concerns; clear and clean tables, trays and chairs, balance cash and record sales, provide great customer service and more. You also must be of legal age to mix and serve alcoholic beverages.
Read more: Sodexo offers over a hundred job spots for attendants, cleaners, catering assistants and more
Dishwasher at Outback Steakhouse — Fairy Meadow, NSW
This role requires a candidate available to work shifts as needed, including weekends and Public Holidays. Solid organisational skills are also very important. The dishwasher must ensure safety, hygiene, and cleanliness in all aspects of their work, guarantee all dishes, cutlery, and cooking utensils are sanitised and meet the presentation quality standards set by our chefs and expected by the visitors, amongst other tasks.
Barista & Front of House Staff at MAKER Coffee — Melbourne, VIC
MAKER Coffee is seeking hospitality professionals with a coffee focus. The company is expanding, and they are looking for new talents to work alongside coffee professionals. You'll be working in a friendly team environment, striving to deliver the best possible customer coffee experiences. The company emphasises that teamwork is a must, therefore, successful applicants will need to work well in a team, be reliable, well presented, approachable and friendly.
You can access these and thousands of other job opportunities by visiting au.indeed.com and searching for "Restaurant". Guarantee your job this September and apply today! Check out some other jobs you can apply for:
Food and Beverage and Bar Attendants – Samuels on Mill Hilton Hotels & Resorts Perth WA
Team Member (Trainee) Grill'd Canberra ACT
Wait Staff | Three Blue Ducks Three Blue Ducks Wagga Wagga, NSW
Restaurant Supervisors and Food & Beverage Wait Staff The Fish & Burger Co. Doncaster East VIC
Floor Wait Staff / FOH | Three Blue Ducks Three Blue Ducks Sydney, NSW
Team Member Nando's Ipswich QLD
Restaurant Staff Mad Mex Highpoint City VIC
Front of House Team Member- job post Dôme Coffees Perth, WA

Wait Staff The Grounds of Alexandria Sydney, NSW

Food & Beverage Attendant Aveo Croydon, VIC
Team Member – Back of House Roll'dCamberwell VIC
Read more: Apply today to be a part of Ikea Australia: store people, team leaders and more
Source: au.indeed.com | Images: asabarcelona.es/ Radio-Canada